Posted by Jo Love in Care Home WiFi, News | 0 comments
GHM Care has been featured in The Carer, the publication for nursing and residential care homes in the UK. Simon Hayler of GHM Care gives his top tips on how to keep residents connected through better WiFi.
Data from the Care Quality Commission (CQC) with BT Openreach shows that 7,000 care homes in England are without adequate Internet connections.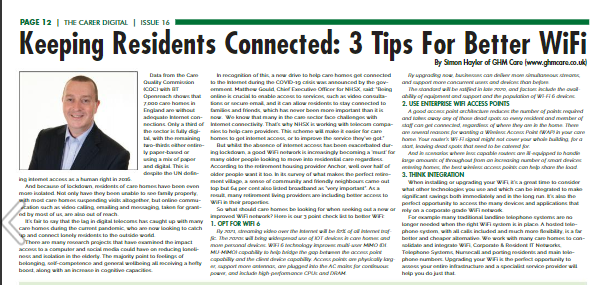 So what should care homes be looking for when seeking out a new or improved WiFi network? GHM Care gives a 3 point check list to better care home WiFi in Issue 16 of The Carer.
You can read the article in full at https://issuu.com/thecarer/docs/the_carer_digital_16 – see page 12.