Posted by Jo Love in Award, Care Home Technology, Care Home WiFi | 0 comments
GHM Care has been announced as a finalist in the Care Home Awards 2019 in the following category Best IT and Communication Supplier.
The Care Home Awards in association with Care Home Management are a glorious celebration of excellence and innovation across care homes in the UK. The awards are benchmarks for innovation and excellence in care business management, care operations and delivery of service, as well as for leading suppliers to the sector.
GHM Care has been recognised specifically for it's new Nexus Care messaging platform that delivers nurse call alerts and other alarms directly to the smart devices carried by carers, eliminating the need for noisy wall mounted boards and other medical devices.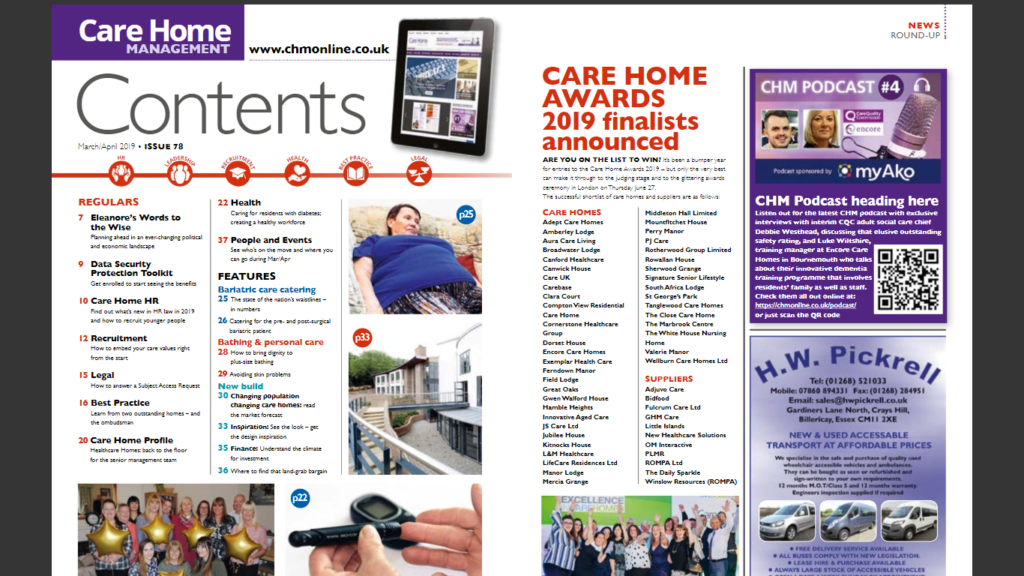 Care homes using Nexus Care are quieter and calmer with residents able to enjoy a more home from home environment.
Staff are able to receive alerts directly to their person, removing the need to return to a central office or console. This improves the speed of response and efficiency in which they respond to a resident's needs.
The lunch and ceremony will take place on Thursday June 27 in the Platinum Suite at ExCel London, during the Health + Care Show.