Posted by Jo Love in Case Study | 0 comments
Inspire Neurocare Worcester is a new build rehabilitation facility, purpose-built for the needs of people living with a range of neurological conditions. The solution here consisted of installing a care home telephone system, care home Wi-Fi network and Smartphones, that not only connect to the telephone system, but also the bespoke GHM's Nexus solution, which integrates with nursecall. The efficiency of the system, security and costs were factored to also take into consideration.
The Solution
GHM recommended a PBX telephone system, providing the home with a reliable and future-proof solution. SIP Trunk connections were used for voice calls, with a backup PSTN line should connectivity be temporarily lost. The resident telephone requirement is met by providing IP extensions within the phone system, this removes the need for a direct BT line (avoiding install and on-going rental fees). The home is installed with a Wi-Fi IP network across, thus providing data and smartphone connectivity for staff, along with internet connectivity for residents and visitors.
The Product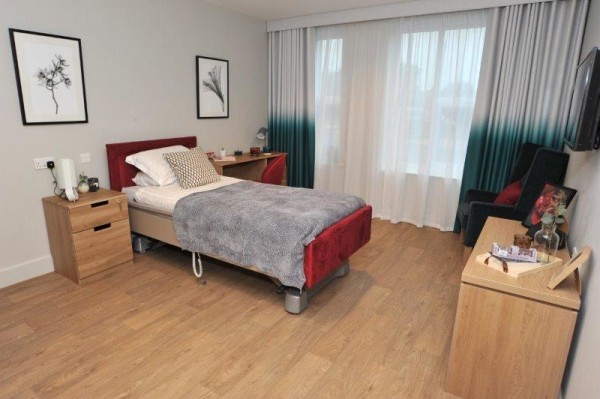 The key to success here is adopting the Nexus solution. This messaging tool takes away the need for noisy wall-mounted boards and alarm systems. It means staff can reach residents quickly in a calm and efficient manner, while providing managers with full visibility, ensuring they have greater transparency within the home.
The Benefits
A future-proof system
Back-up telephone line should power be lost
Ongoing Support
Expertise to enhance the system, for example working with third parties to integrate intercom and CCTV to the phone system
Mobile Device Lockdown Management
Free UK Local & National Calls, including most Mobile networks