Posted by Jo Love in Care Home Technology, Care home telephone, Care Home WiFi | 0 comments
WCS Care's new £7.5 million care home in Warwick will be using a phone system, smartphones and speciality WiFi from GHM Care when it opens in the Autumn.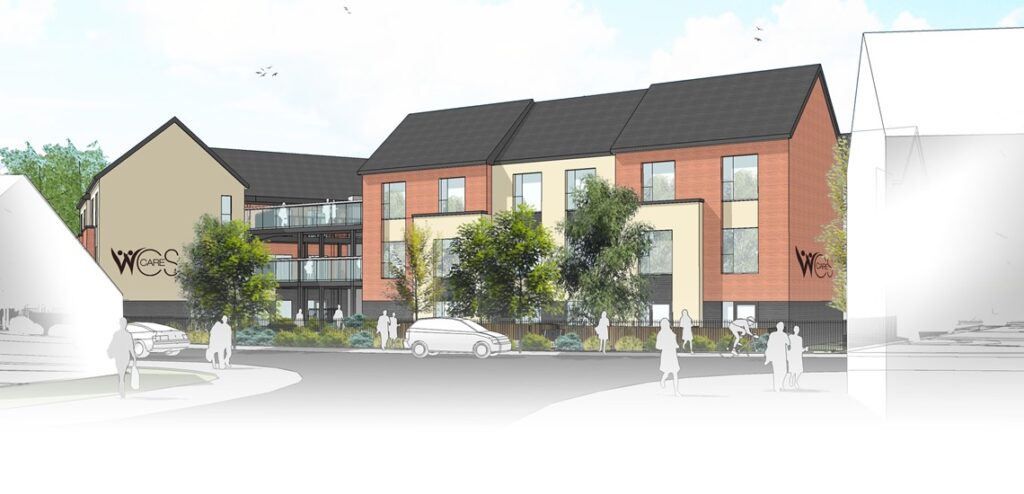 Woodside Care Village is a care home community village for 72 residents including older people and people with dementia.
When it's finished, Woodside Care Village will feature small, family-sized households for six or seven people with similar interests and backgrounds.
External walkways will replace internal corridors and an open-air plaza will provide easy access to central shops and outdoors features; all designed to help people maintain a familiar life.
When it comes to technology WCS is installing a host of new and existing technology including circadian lighting and acoustic night-time monitoring, which can help improve sleep and have a positive impact on health and wellbeing.
Smart phone apps connected to mobile care monitoring will mean carers spend more time with residents. It's linked to a Relatives' Gateway, where people can check and interact with their loved one's care 24-hours-a-day, wherever they are with an internet connection.
Simon Hayler of GHM Care says: "A lot of the amazing technology at WCS Care works alongside and integrates with our dedicated smartphones and WiFi for care homes. With their pioneering approach and desire to constantly enhance the lives of their residents, WCS Care are a pleasure to work alongside."