Posted by Jo Love in Case Study | 0 comments
Berkley Care Group is known for its innovative approach to the sector. They provide luxury living for residents as well as exceptional care, which is recognised by industry bodies. Having worked with several homes in the group already GHM was appointed to install a new communications solution at their new care home in Chesham. This consist of installing a care home telephone system, care home WiFi network, smartphones and Nexus system to integrate with nursecall.
The Solution
GHM recommended a Unify telephone system – a world-leading brand which provides the home with a future-proof solution. SIP Trunk connections were used for voice calls, with a backup PSTN should connectivity be temporarily lost. The resident telephone requirement is met by providing IP extensions within the phone system, which removed the need for a direct BT line (avoiding install and on-going rental fees). GHM Care also installed a WiFi network, thus providing data and smartphone connectivity for staff, along with internet connectivity for residents and visitors.
The Product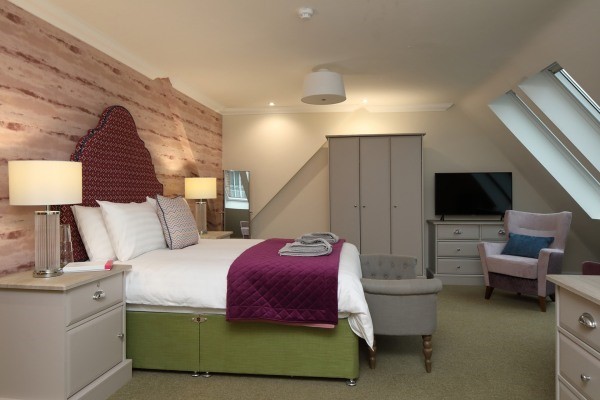 Unify was a perfect fit as the group already had systems installed in other homes, while GHM have an existing close partnership with Unify, with our experienced engineers qualified to install and troubleshoot if necessary
The Benefits
A future-proof system
Back-up telephone line should power be lost
24/7 Ongoing Support
Expertise to enhance the system, for example working with third parties to integrate intercom and CCTV to the
phone system
Mobile Device Lockdown Management
Free UK Local & National Calls, including most Mobile networks
Customer Feedback
"The carers like the simplicity of the system and the ability to zone the call bells is great. I am confident that we shall manage Nexus and I care, but it is nice to know that you are around if we need you!"